CONTEXT MEETINGTM
Simplifies the MDT process
CONTEXT MEETINGTM
Simplifies the MDT process
CONTEXT MEETINGTM
Simplifies the MDT process
Context MeetingTM is the world's first, health sector specific, video conferencing and digital collaboration workspace platform designed to enable the MDT to be performed and managed more effectively, securely and in a uniquely integrated digital clinical environment.
The platform offers a full audit trail of activities for the efficient management of the patient care pathway.
Why Digital Collaboration
Must
Become Safer For Our Industry
Simple User Interface (UI) & User Experience (UX)
Context Meeting TM is the first system to be designed by Medical Consultants for Medical Consultants giving it a uniquely intuitive user experience suited to supporting clinicians and their teams to collaborate in a way that mirrors, but accelerates how they collaborate in an analog environment.
Designed to enable faster MDT teamwork: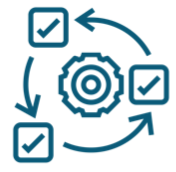 Highly agile, flexible platform.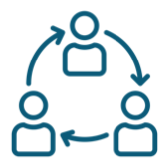 Asynchronous collaboration, fits with the NHS Standards of Care (SoC) Initiative.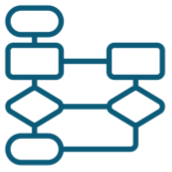 Rapid data flow and exchange.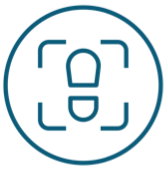 Audited digital footprint.
How Context Meeting Mitigates Your Risk
World's most secure encryption system for the health sector.
GDPR compliant.
ISO-27001 certification.
Data Protection Act (2018).
Data Security and Protection
Toolkit (DSPT) certification.
Cyber Essentials Plus certification.
ORCHA certification
HIPAA compliant.
CREST PEN certified.
Monitor all medical and admin activities in real time.
Dismantles the traditional time-bound structure of the MDT.


Diagnosis-to-treatment times are contracted.


Automated generation of MDT report.
Enhance communication efficiency.
Facilitates asynchronous decision making within the patient pathway.


Efficient work flow and exchange of information.


Any rogue behaviour is detected and logged in real time.
Create your
own bespoke
environment.
Connect your people, systems and partners.


Accelerate decision making by giving access to
multiple clinicians based around each MDT.


Greater compliance through digital tracking.


Generate branded reports and audit trail.
The plan designed for individual consultants.


Administrative teams gain complimentary access.


Enables individuals to present patient cases at an MDT.
Designed for small healthcare businesses with multiple consultants.


Own your environment with your own branding.


Administrative teams gain complimentary access. 




Built for complex public health organisations with complex needs.


Own your environment with your own branding.


Administrative teams gain complimentary access.


Transparent clinical governance structure, as required by the CQC.
CONTACT US
We aim to respond within 24hrs

REGISTERED ADDRESS:
The Old Chapel Business Centre,
33 Church Street, Coggeshall, Essex CO6 1TX, UK.
Company Registration No. 09528497
Hudson House
8 Albany Street
Edinburgh EH1 3QB
Tel: +44 (0)1245 468 678
138 Cecil Street
#13-02 Cecil Court
Singapore 069538
Tel:+65 (3) 7652 1998